What should I say? I am still over the moon. Here our weekend report:
After a very exhausting journey we arrived too late at the show. It was a traffic jam in Zagreb city. But we had luck that the shelties started after the corgies so we came early enough for our performace.
Diego started and got an Excellent and the second place.
As I started with Josie I was really excited. The judge liked Josie a lot and gave her an Excellent 1, CAC. I was happy and waited untill I had to go in the ring again. We had to compete against the champion bitch. Josie was motivated and we did our best in the ring. What should I say? We got rewarded!
I didnt believe it when the judge walked over to me and handed over the trophy! Now we had the BOB challenge.
A famous breeder and handler from Italy was against us. As the judge decided to award Josie again and gave me the trophy I was over the moon! I cant describe it in words. It was great that I had a friend with me to celebrate with! 🙂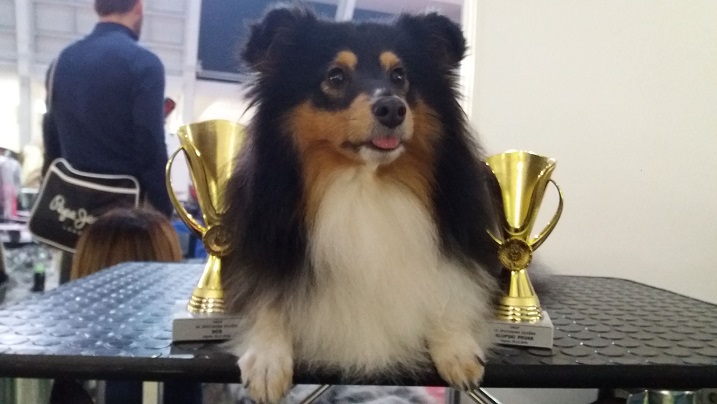 In the ring of honour Josie did her best again even when she were tired, but it was not enough for a place. Doesn't matter as we already were over the moon!
After this great club show we were invited to eat a piece of this wonderful cake: It doesnt only look great it was also very tasty!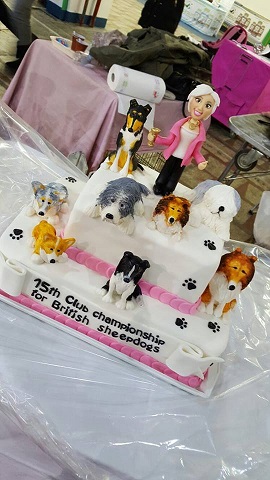 After a great show we went to our hotel (very late).
Prinz Diego in the hotel: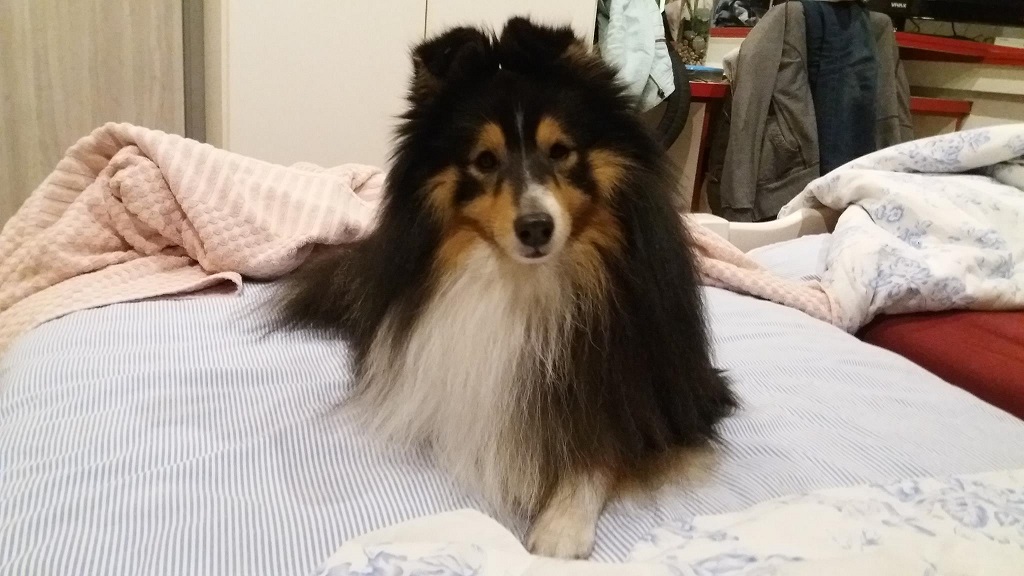 On the next day it was not so stressfull anymore because we knew were to go!
Diego started again against the famous handler from Italy and his blue dog.
He got again an Excellent 2, res. CAC and res. CACIB.
Josie surprised me again. The juste liked her also a lot and gave her the first place. She also won against the champion bitch again!
Josie got an Excellent 1, CAC, CACIB and BOS! I couldnt be any happier! 😀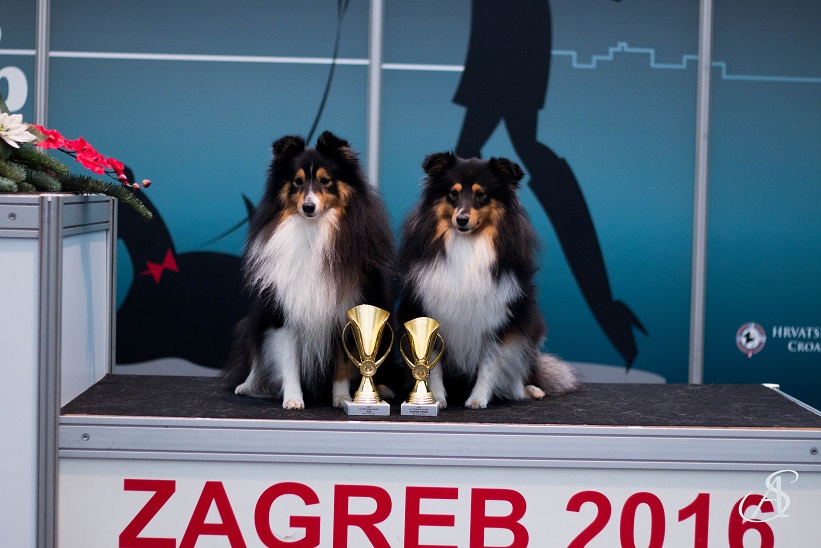 With this last CAC Josie got her CROATIAN CHAMPION within only 2 shows! She got 2 times BOB and 2 times BOS! I am so proud of this wonderful girl!
I just cant believe it, what a wonderful weekend! Thank you very much Sabsi Oberhaidinger to help me to fullfill my dream to finish Josies champion. Thank you for your great support! Without you it wouldn't be possible.
We are happy to start in the Champion class in the future!
See you! 😀