Puppy rearing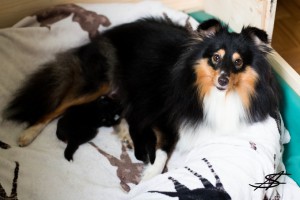 Our puppies grow up in our family. In the first few weeks until they open their eyes the puppies live in the birthing den.
Subsequently the puppies explore our house and our garden.
A short video of our A – Litter playing in the garden:

Trips to the city, in the forest, to children and older people help the puppies in their future life. A good socialisation of the puppies is very important for me. I spend a lot of time for it. The puppies will learn about different sounds, objects anddifferent animal species.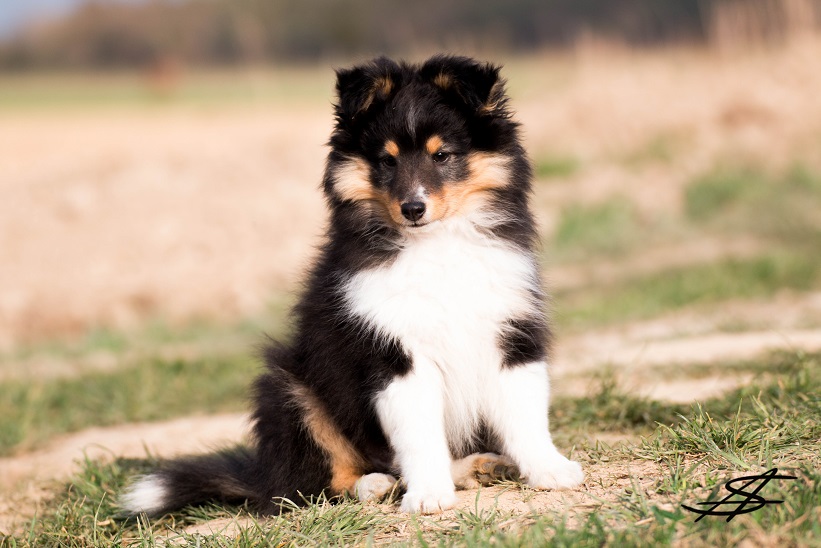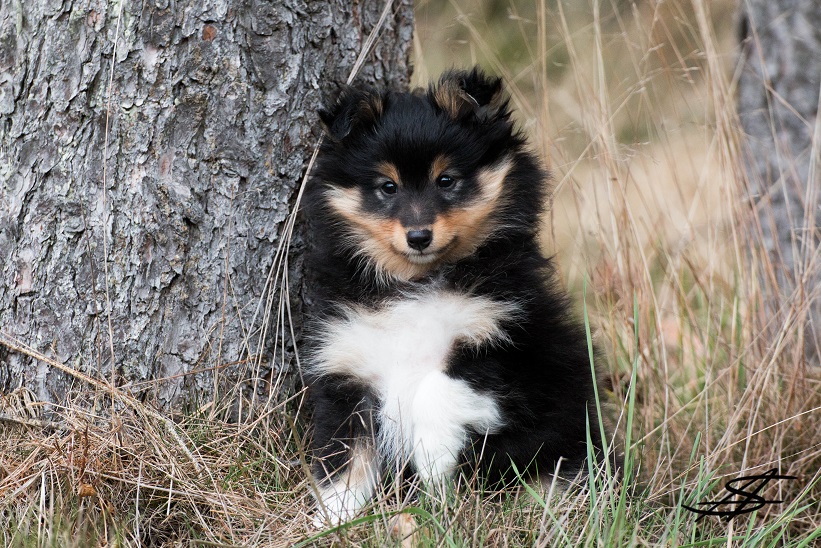 Also driving the car will be normal for the puppies, when they arrive in their new home.
Many friends, family members and other people visit me, that the puppies get to know all different types of humans.
The puppies get raw meat but they also know high – quality wet and dry food. Our youngsters also get to know the clicker.
Short trips without their parents are planned, that the puppies orientate more on humans.
Breeding Aims

Before I started to breed, I ask myself if I really should start. There are many good breeders in Austria. So why should I start with breeding?
Warum also sollte ich auch noch Shelties züchten?
My first dog – Dukeson Quest for a Gem – orginate from UK. His lovely breeder is named Betty Straw. Betty loves her shelties and is also judge. She also was very succesfull in Obidience. First of all I wanted Diego as my pet and a therapydog for me to work with children. I buyed him without thinking about the health problems of the breed etc.
For fun I visited some dog shows and after a while I wanted to try it myself. On the first show in Bremen Diego won his class. After the first show I was really motivated and I started on more different shows. I had a new hobby. After some shows, I noticed that Diego was one of the last english type shelties in whole Austria. In the meantime I employed myself with the health problems of the breed (MDR1 , CEA und HD) and I tested Diego vor several health problems. I started to study the different lines and pedigrees.
During this time I was in contact with many different breeders around the world (some from Germany, Netherlands, UK, France, Sweden, Norway, Estonia, Irland etc.).
The english Shetland Sheepdog is very rare in many countries. In some countries this type hardly exists, which make me sad. My desicion was made, I want to support the english lines to stay alive.
I searched nearly over a year for a english blue merle bitch. It seems impossible … so I started to include other colours. So I found my lovely girl Josie. She has such a wonderful character, loves to work, is healthy and has a beautiful look. For me she is perfect. Now I have two lovely english tricolour Shelties, which helped me to start breeding.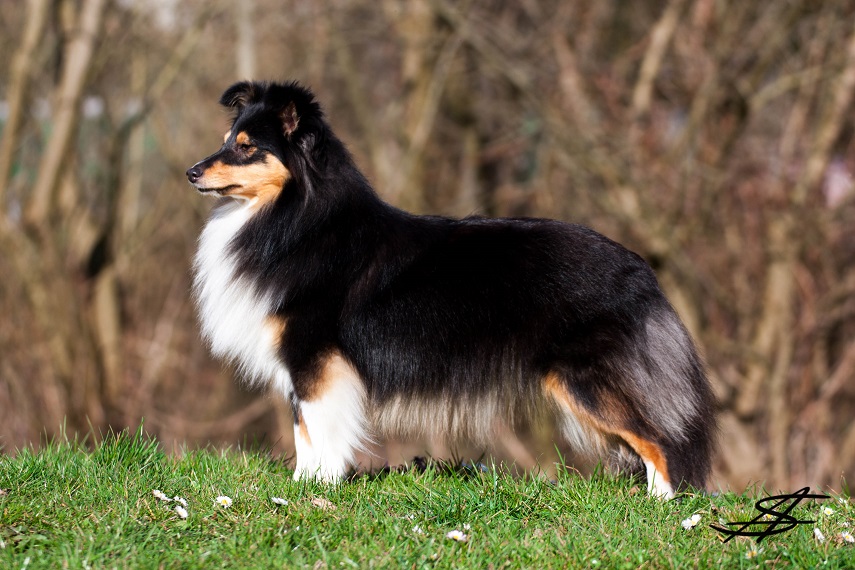 Beneath the lines most important for me are the character and the health results.
In short:
My aim is to breed english type shelties to establish this type in Austria. Shelties which are born in my kennel, should go conform with the standard, be healthy and should have a good character.
Puppy owners:

For me it is important to get to know the poeple personally. It would be the best to know you before the litter is born.
I have always the first choice in every litter.
I will be available to help the puppie owners the whole lifetime of the puppy. For me it is also very important to stay in contact with my puppy owners the whole life of the puppy.
To get the best start into their new life, my puppies get a big puppy package including the passport and important documents.
If you have questions please contact me by e-mail or PM in facebook.
I will answer your request as soon as possible.