On christmas day we had a lot to do, also Diego and Josie were nervous…
Diego and Josie sitting under the christmas tree of my parents: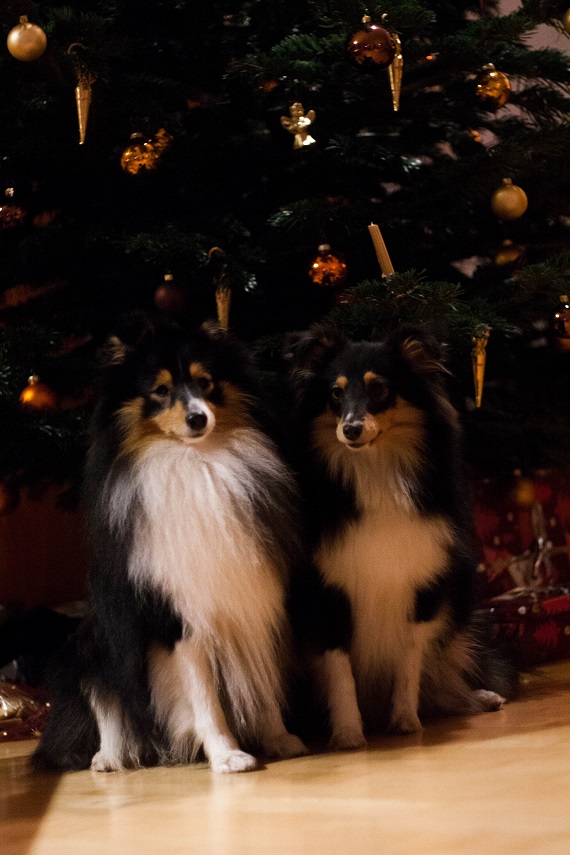 Brought Santa something for Diego and Josie?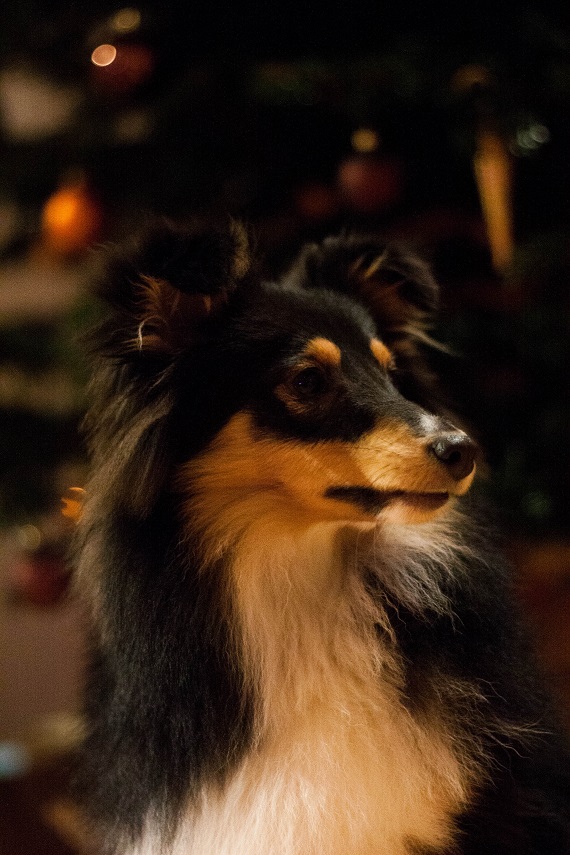 Diego and Josie got lots of presents. Thanks to all people who thought of our lovely couple! They are happy about all the things they got!
One example how Diego and Josie opened their presents:
Diego: Am I allowed to open it?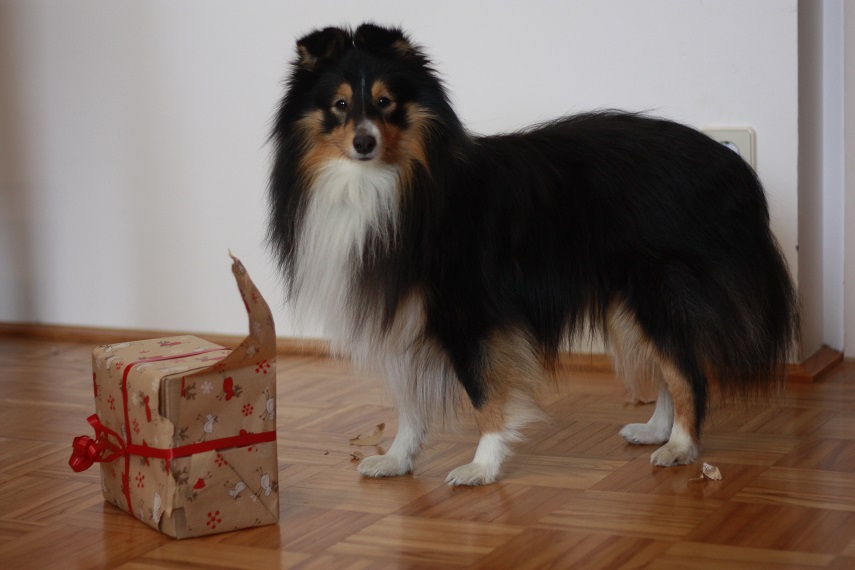 Diego: Juhuuu let's start!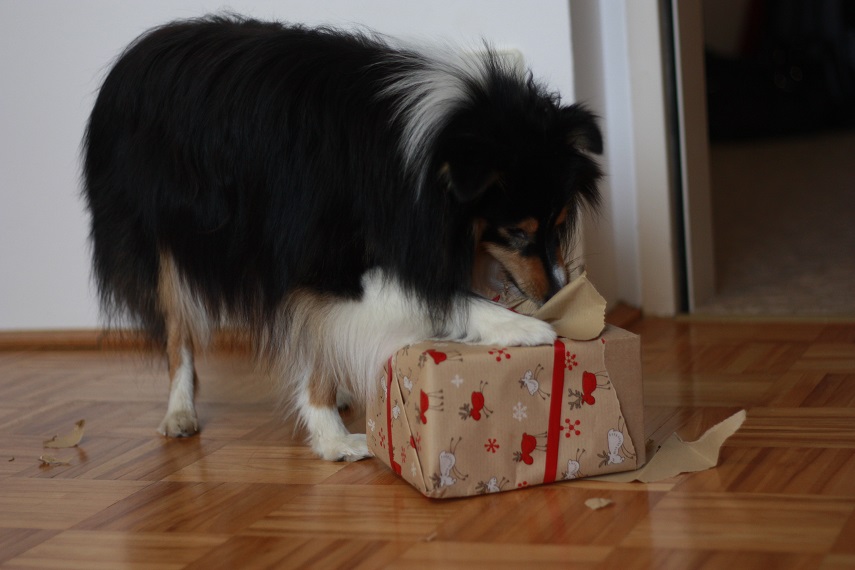 Diego: Josie please help me…
Josie:I think you can do that alone – can you see something by now?
Diego:No it takes time to open a present!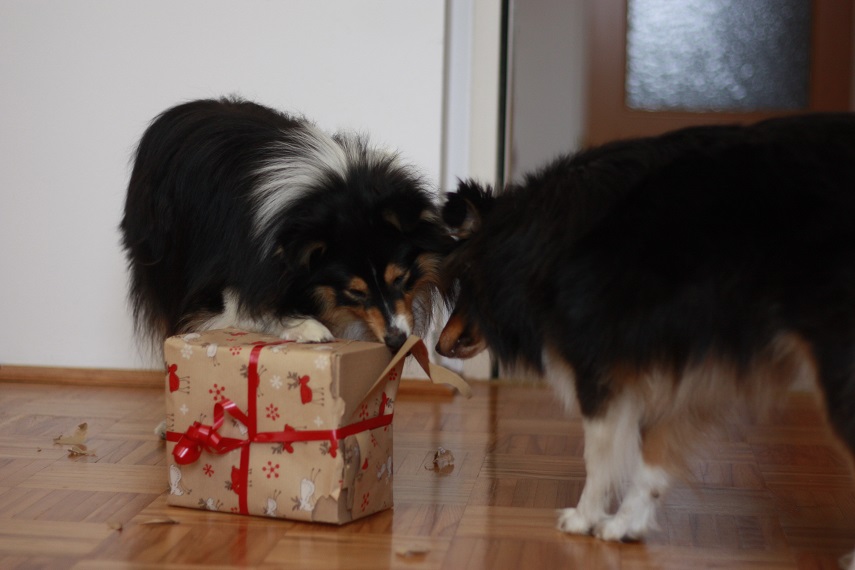 Diego:It's open now!
Josie: What's in it?
Diego: GREAT, a toy!
Josie: Super! I want to play with it!
Diego: I am allowed first, because I opened it!
Josie: Noooo me!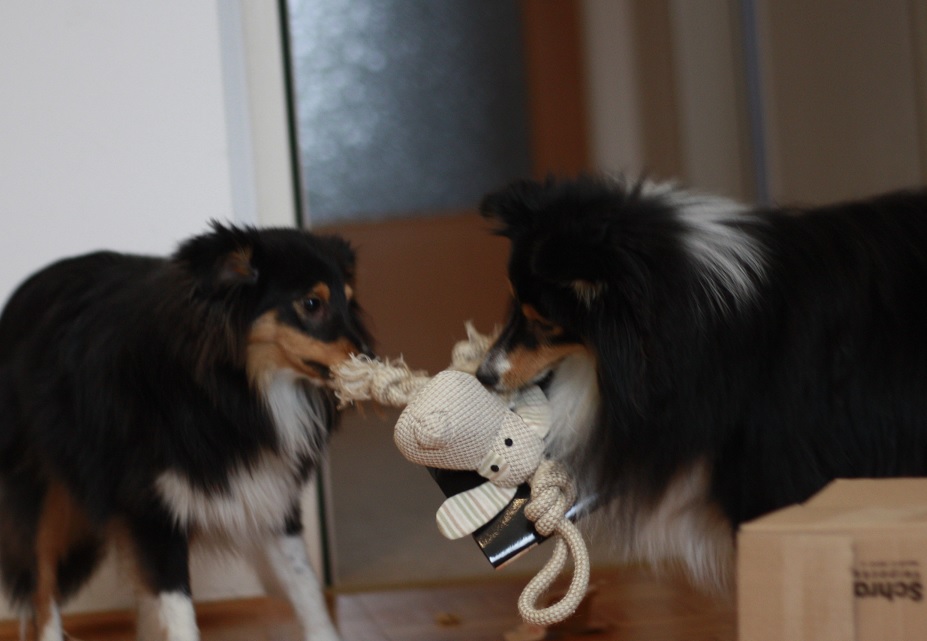 (There were two toys in the box, but both want to play with the first one. Josie won and Diego was happy with the other toy.)
On our christmas tree we have selfmade christmastree balls with photos of Diego and Josie in it. Thank you mum, they are beautiful!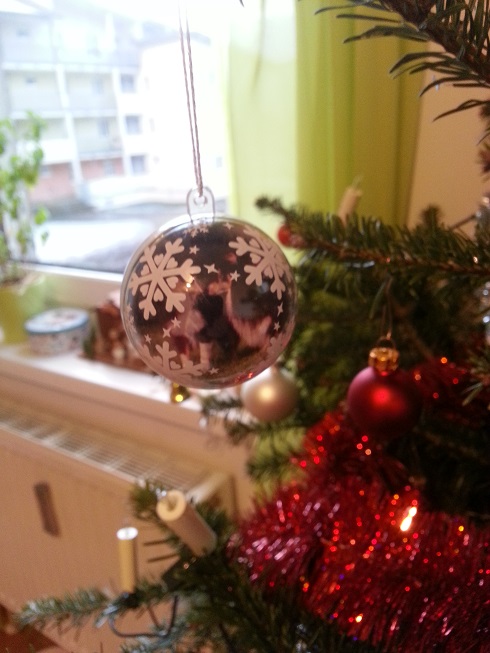 As there was a break from celebrating for one day we were chilling at the couch …
I hope you had a great christmas too!
See you 🙂