It was a long, excited weekend in Innsbruck.
Josie visited her first show in Patsch.
Diego was able to prove himself in a new age class and we also visited many exciting places!
We want to show you many pictures of this great weekend:
Diego did very well all three days, but mistress has to learn how fast she has to run! hihi! Diegos results you can see on this side: Achievements.
After a long Friday, Josie was running like a pro in the ring! She got a "very promising" and we were very happy about that! Her first price now decorate our appartment.
Because of Johannes, who lives in Innsbruck, we got to know the city better. Thank you for showing us nice places and helping us with the dogs (photos and so on).
We visited the "golden roof", the emblem of Innsbruck. We were not the only one which liked our Shelties much and because of that Diego, Josie and Ilia will be shown on photos of many countries. Because many people were standing around us, i had to cut the picture!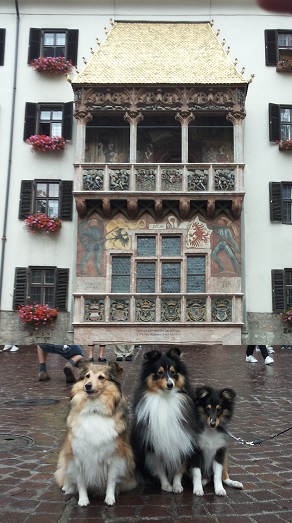 We also visited the university, where Diego was sitting in front of the "famous" eagle.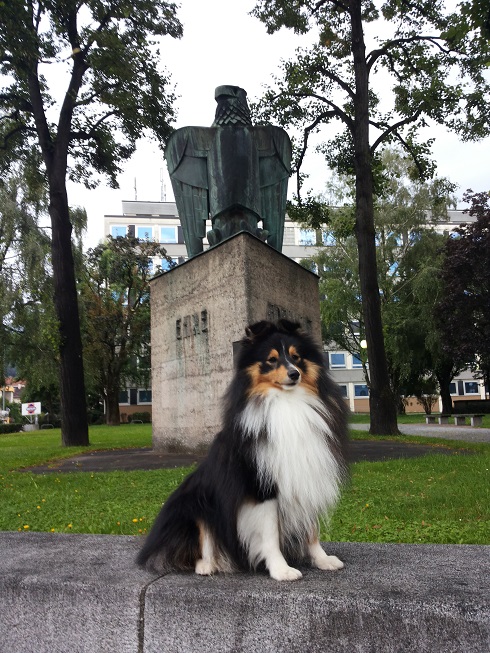 As we were walking around, we saw a lovely fountain, where the dogs has to sit in front too, posing for a photo: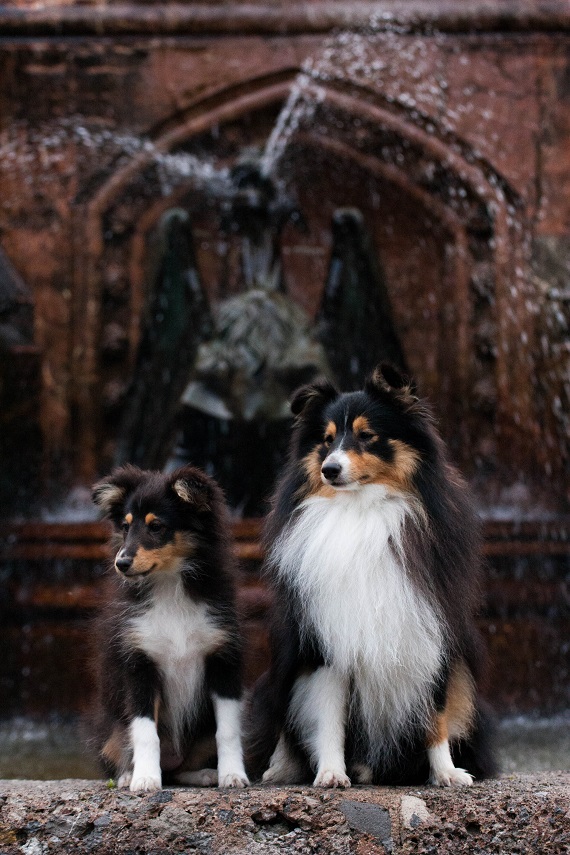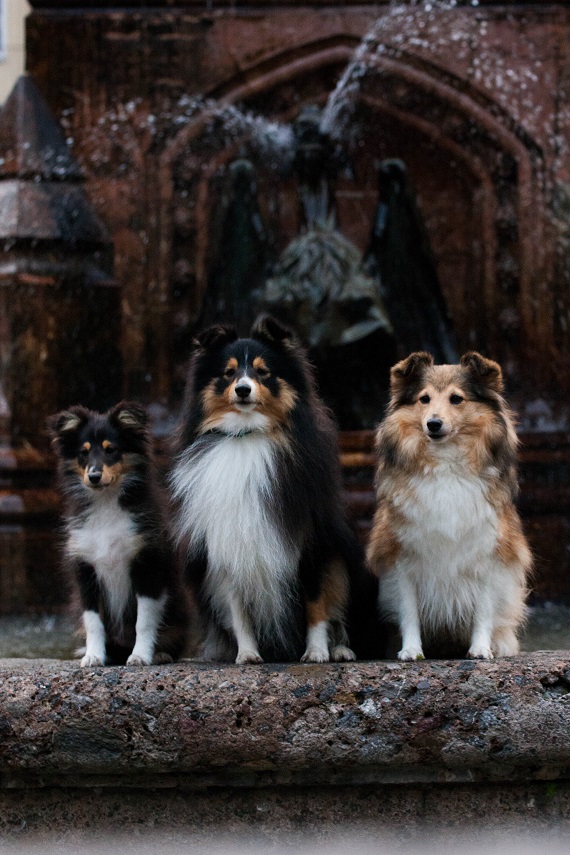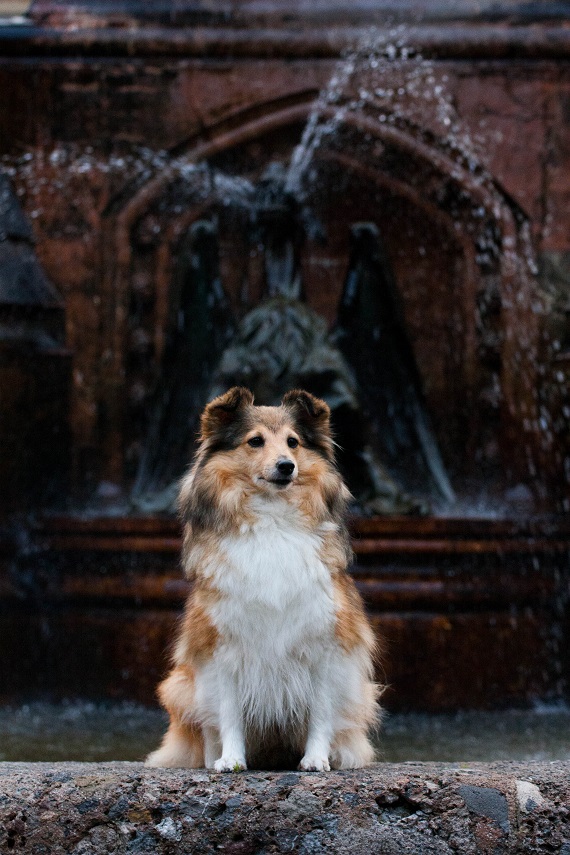 On sunday we drove to Rinn, where we took photos last year in front of the big mountains. New pictures were taken: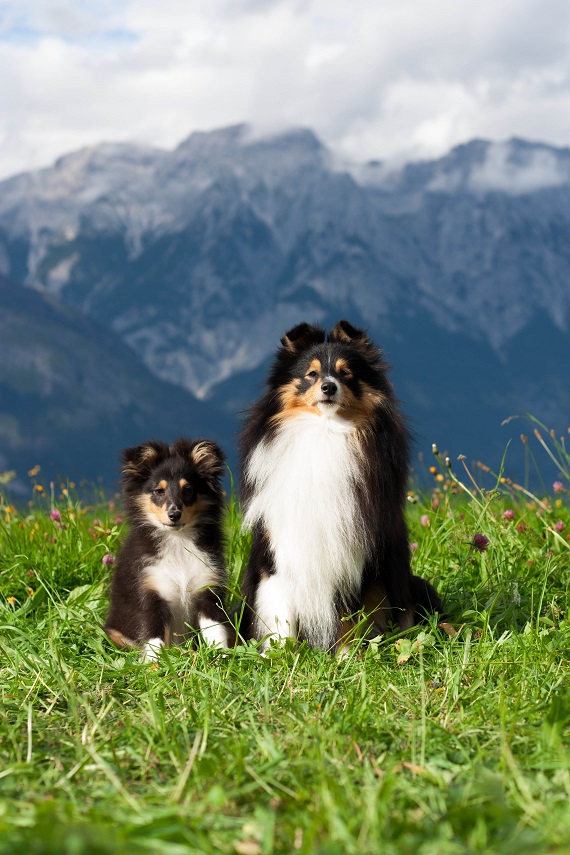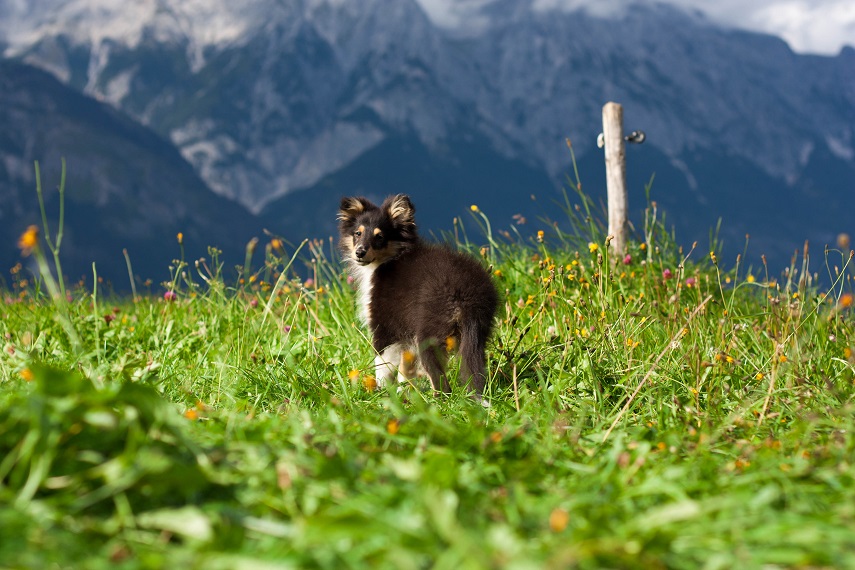 Jippiiiiiiieee!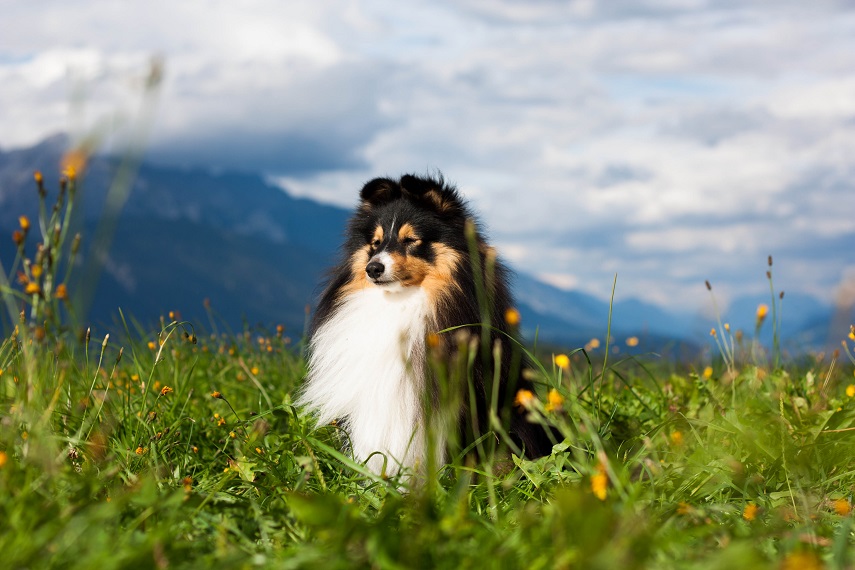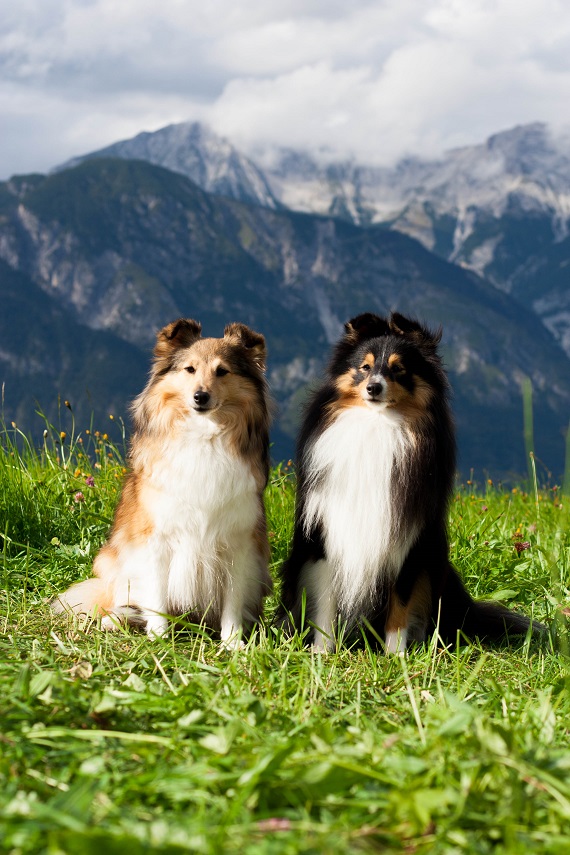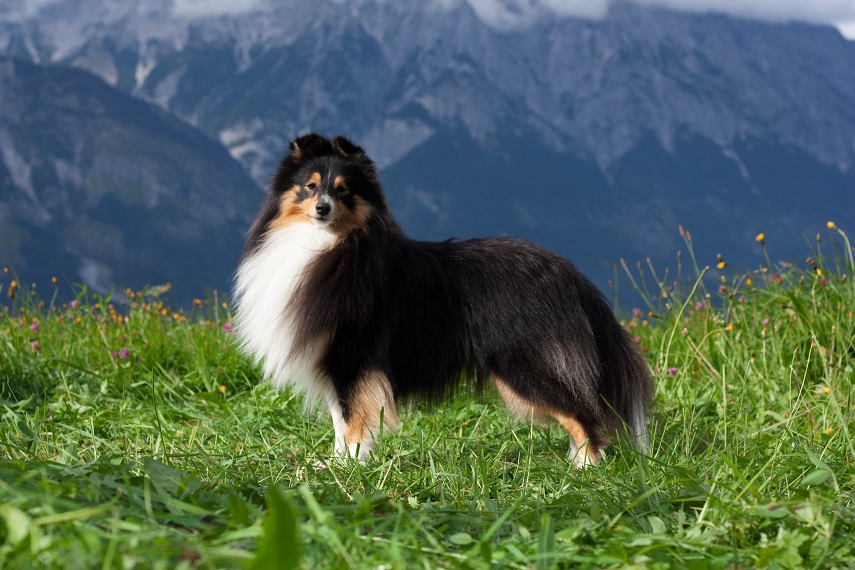 Last but not least we drove to Wattens to the crystal world of "Swarovski" and enjoyed the walk in the beautiful park.
Diego, Josie and the rest 😉