It was an exhausting, but successful weekend in Tulln!
On saturday there were 7 dogs in Diegos class. Diego got an excellent and the third place!
We are very happy about that, because there were a lot of beautiful shelties.
The judge report was very great!
For a while Diego stands free in front of the judge desk.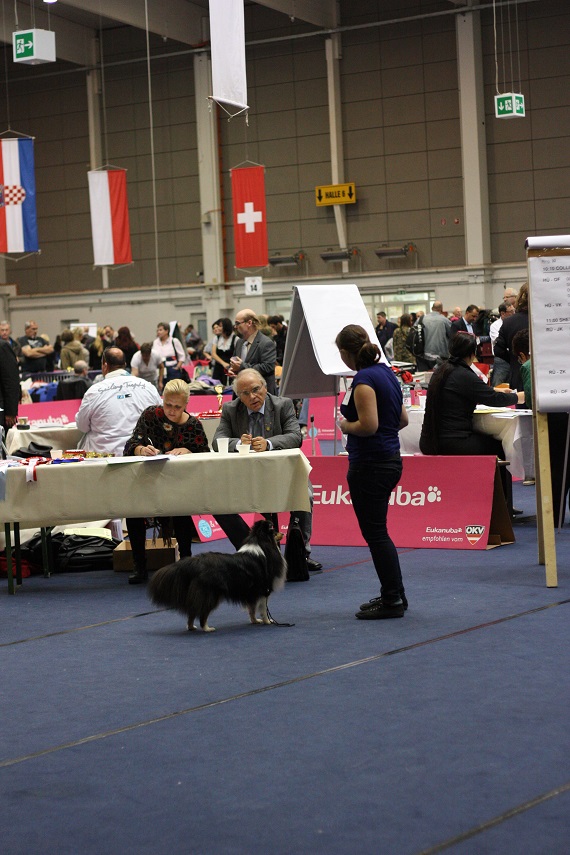 Here you can see a picture of the third and fourth place:
Congratulation to Mr. Tiny which gets an excellent and the fourth place!
Diego with his blue ribbon: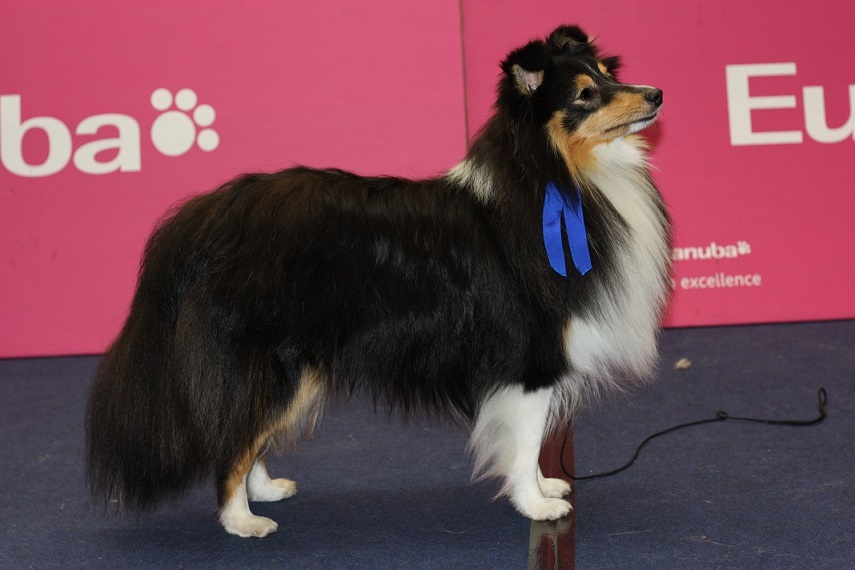 On sunday Eleonore Singer from Austria was judging! Diego presented himself very well and got the incredible first place!
We are very proud of our little sheltie!
Here is a picture of the shelties in Diegos class on sunday: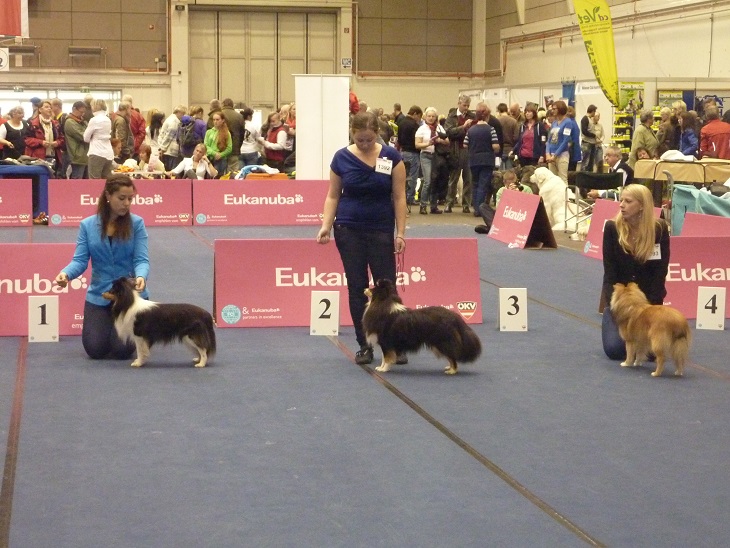 Furthermore he gets the title "Bundesjugendsieger Tulln 2013".
He is now qualified for Crufts 2014 and got a candidature for the Austrian junior champion!
We were also at the ring of honor against the other breeds for the title "best junior in show"!
There were many people but Diego stands like a pro!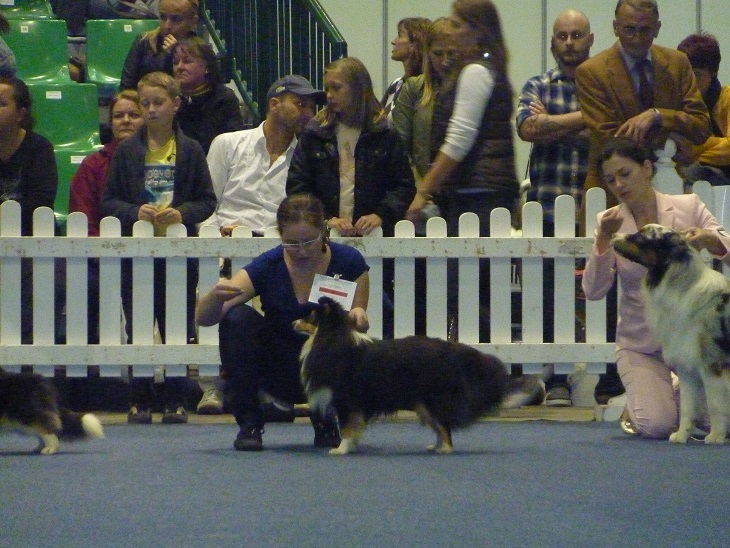 Here you can see a photo with Diego and his price: