The snow is mine!
Ivy: Hey guys! Wait for me!
Diego: Hey Ivy!
Josie: Hey little sister! Let's play!
Ivy: You can't catch me! 😛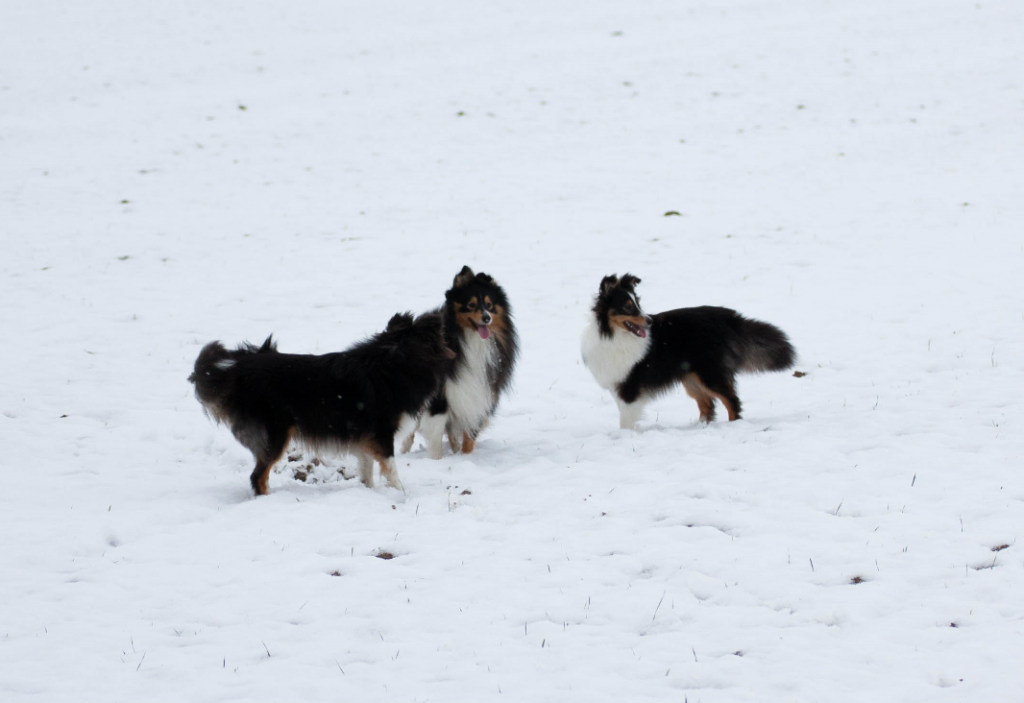 Josie: Pfff, let's go!
Ivy: Hihi, you can try it! I will catch Diego!
Diego: No? I will catch the snow!!!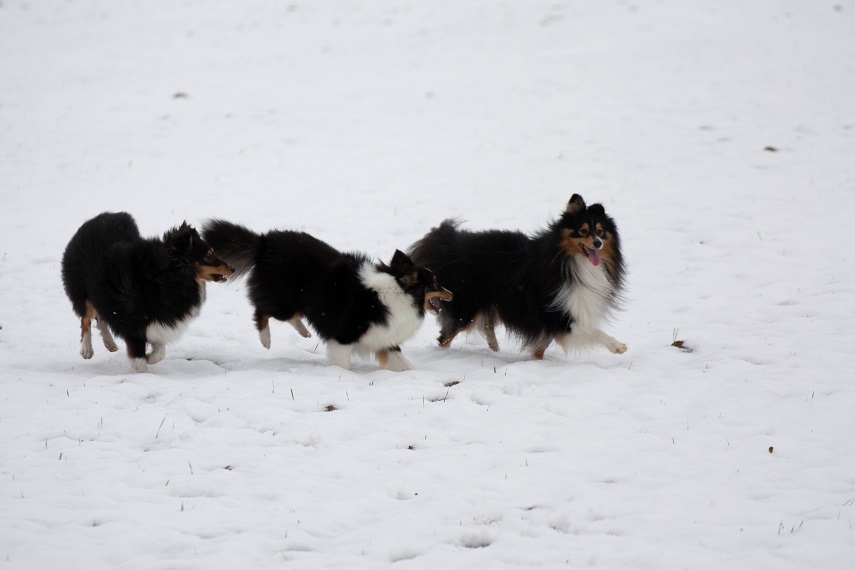 Diego: Snow, here I come!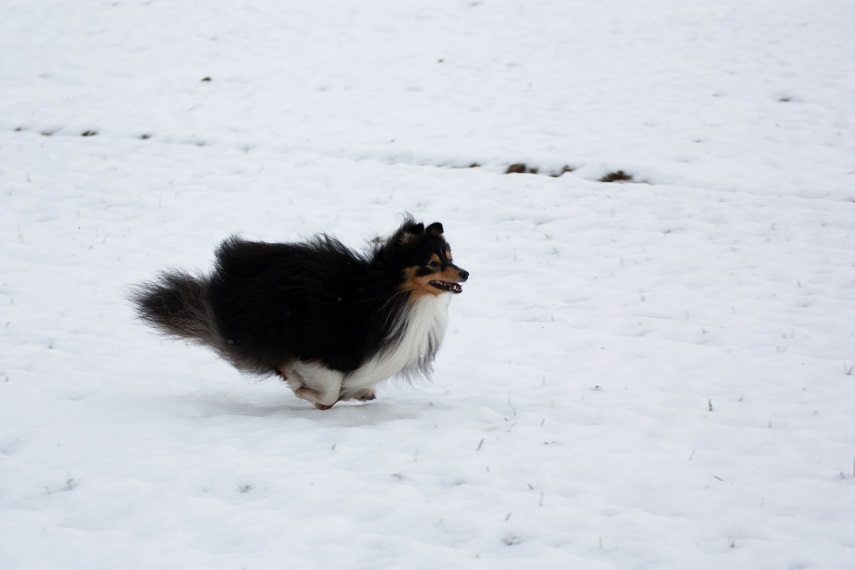 Diego: I found him! Where is the next snowball?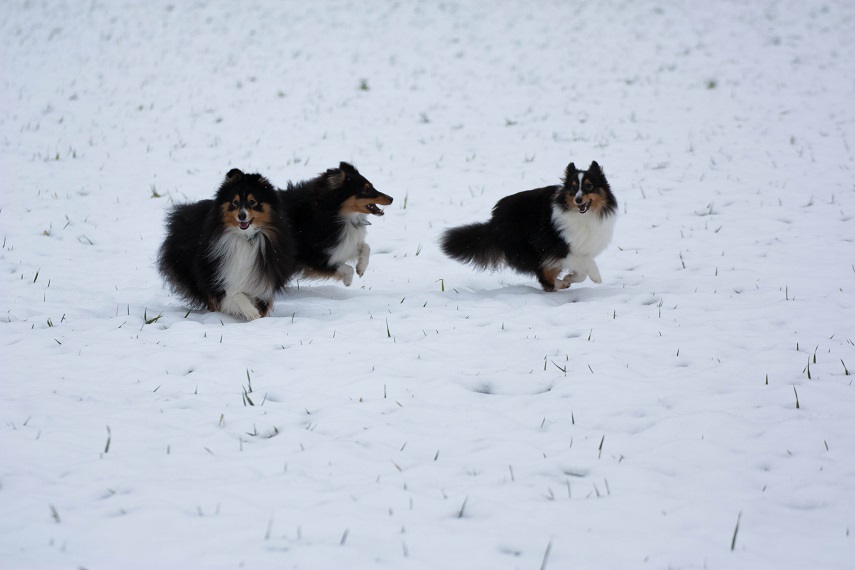 Diego: There is one!! Your daddy does that really well, Ivy! I am happy.
Ivy: That's mine now!
Diego: Haha! I don't think so! 😛

Diego: The passing manoevre was a success!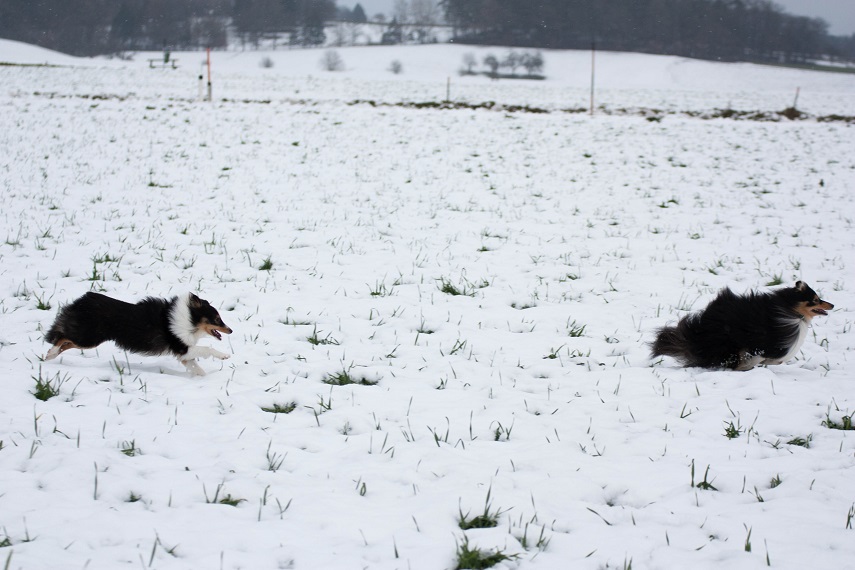 Josie: Ivyyy, i got you!
Ivy: That's not fair, I was talking!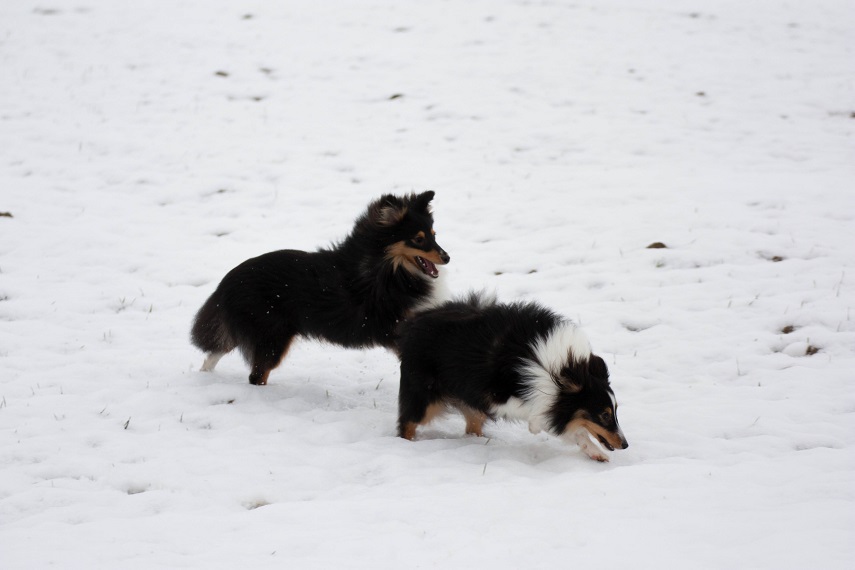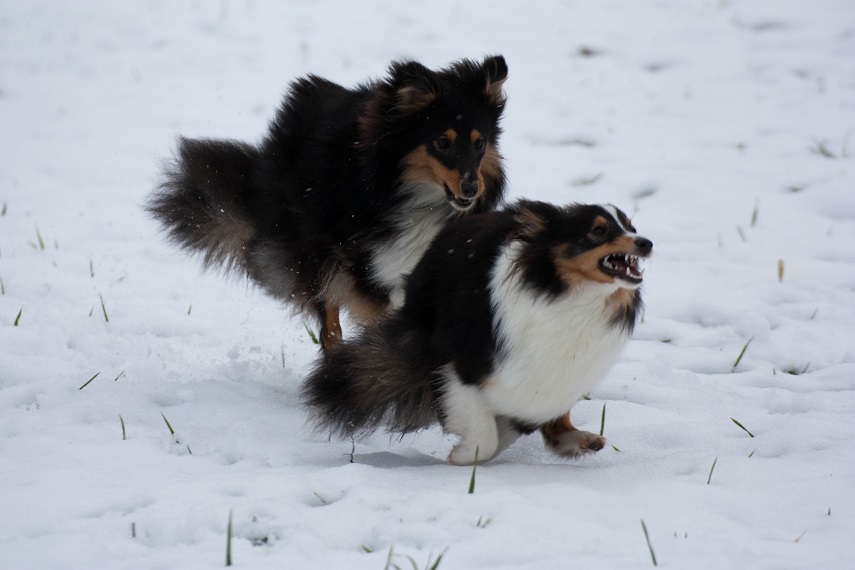 Diego: I think we should sit down!
Ivy: Oh nooo…
Josie: TREATS!
Diegos Motto: Don't look at them, they will leave!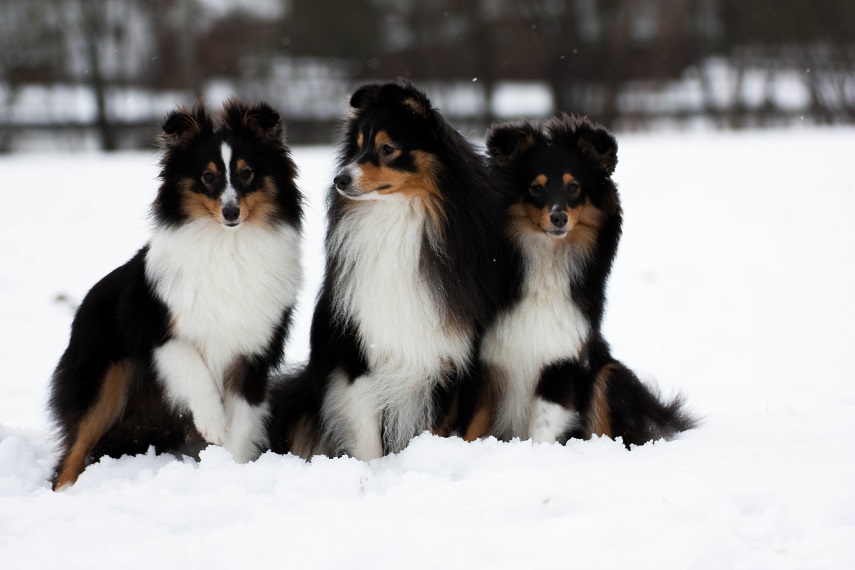 Ivy: Mummy, it's okay now. Is it okay when I leave for playing?
Diego: lalalala ~ Is there flying a snowball?
Josie: Yamyam treats!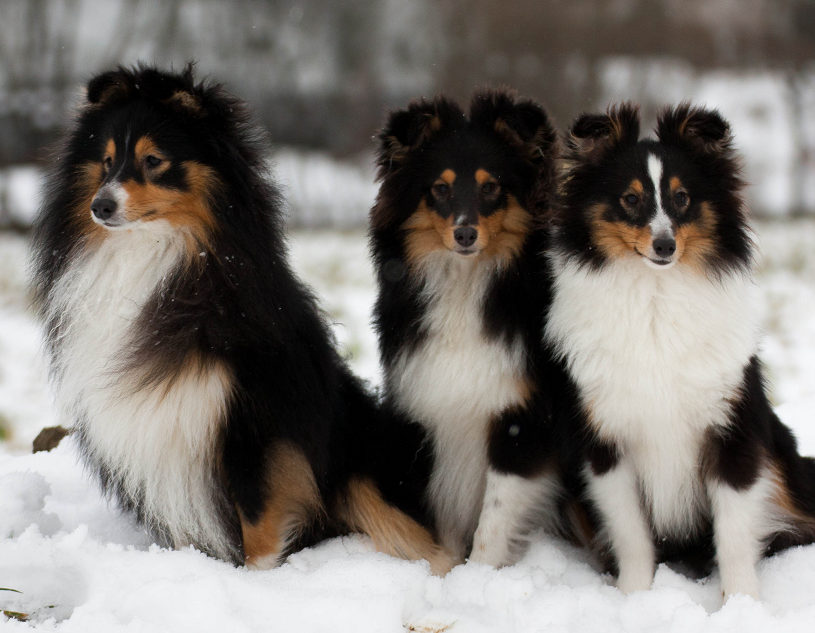 Diego: Ok, let's watch the camera for a moment, mummy is really peatient today…
Josie: I got many treats! Stay sitting, because I want more…
Ivy: Only for a short while…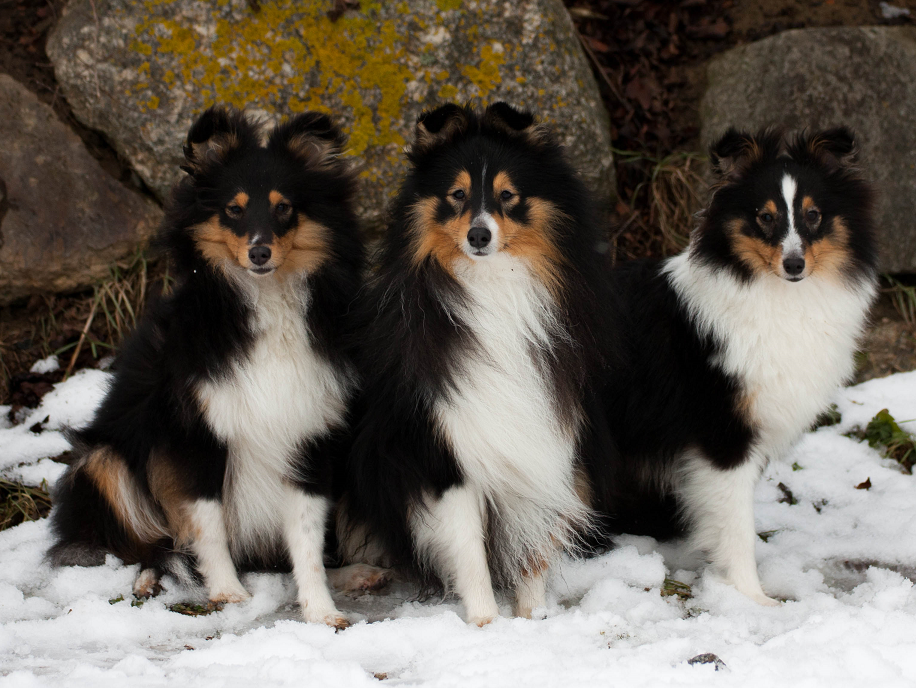 Diego und Ivy: We will go now!
Josie: Oh no…. the treats! Come back!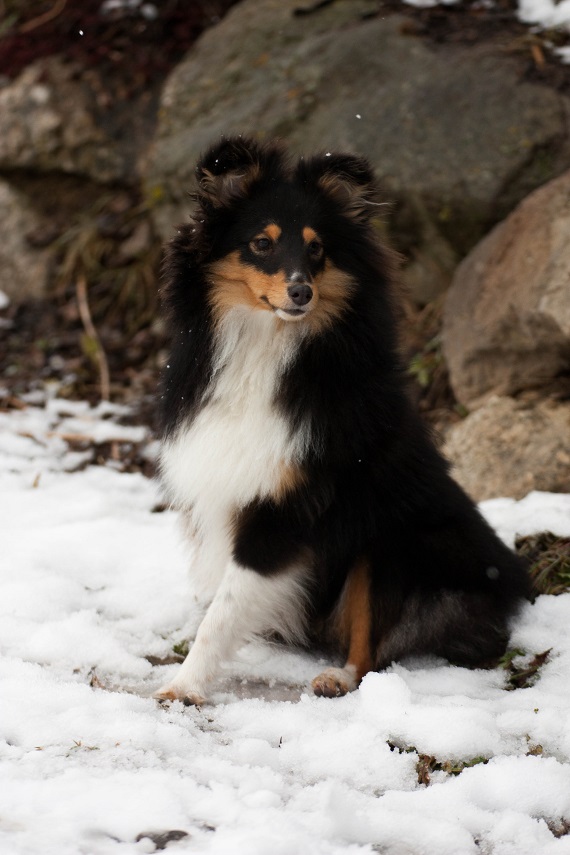 Josie: Grrrrrr …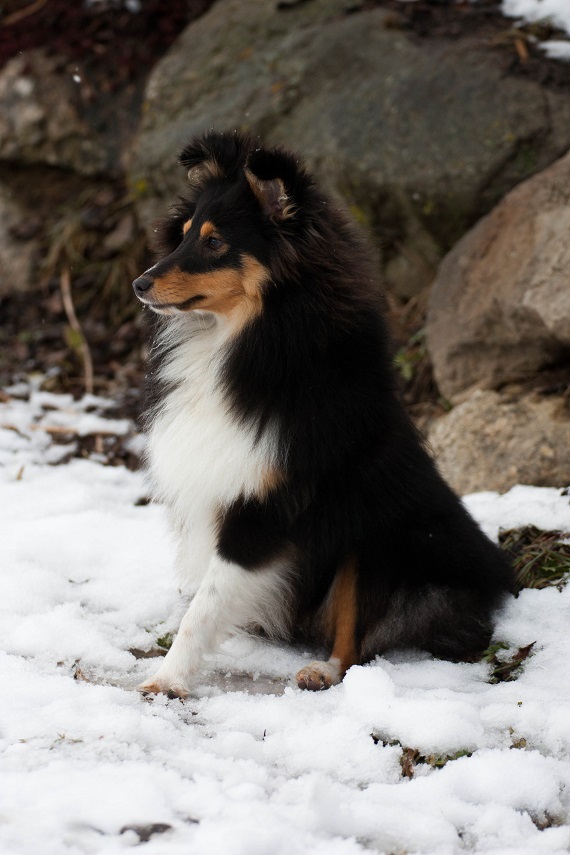 Diego: Come on Josie, we will go now!
Josie: I am coming!
Ivy: Faster!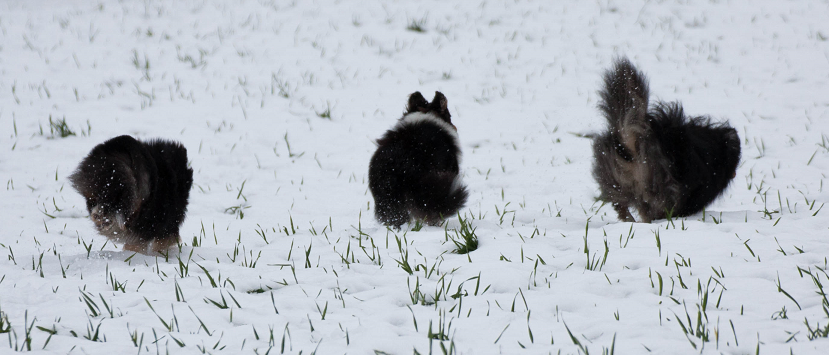 Josie: I am here, right by your side!
See you guys! You will hear from us 🙂